Regular price
Sale price
$69.99 CAD
Unit price
per
Sale
Sold out
HGC's new HEMA bag is designed for you to plenty of your swords to practice. This bag can easily hold over 6 swords (feders, rapiers, etc).
HGC Improvements: Canvas/tarp material that is strong and water resistant.
Two large front pockets for gloves and gorget, and a smaller pocket for personal belongings.
This bag has additional Velcro straps on the inside to keep your swords from rattling.
Not recommended that you place your sweaty salty gear with your swords.
Also please take swords out of bag after use (the bag is water resistant so it doesn't breathe, and the swords may rust if left in the bag for too long).
Details:
Length: 150cm (Adjustable)
Dimensions: 150 x 40 x 22 cm
Weight 2pounds approx
We are sold out of the Glossy version due to material costs. Currently we have the Matted version which is just as water resistant (picture in gallery below).
Share
View full details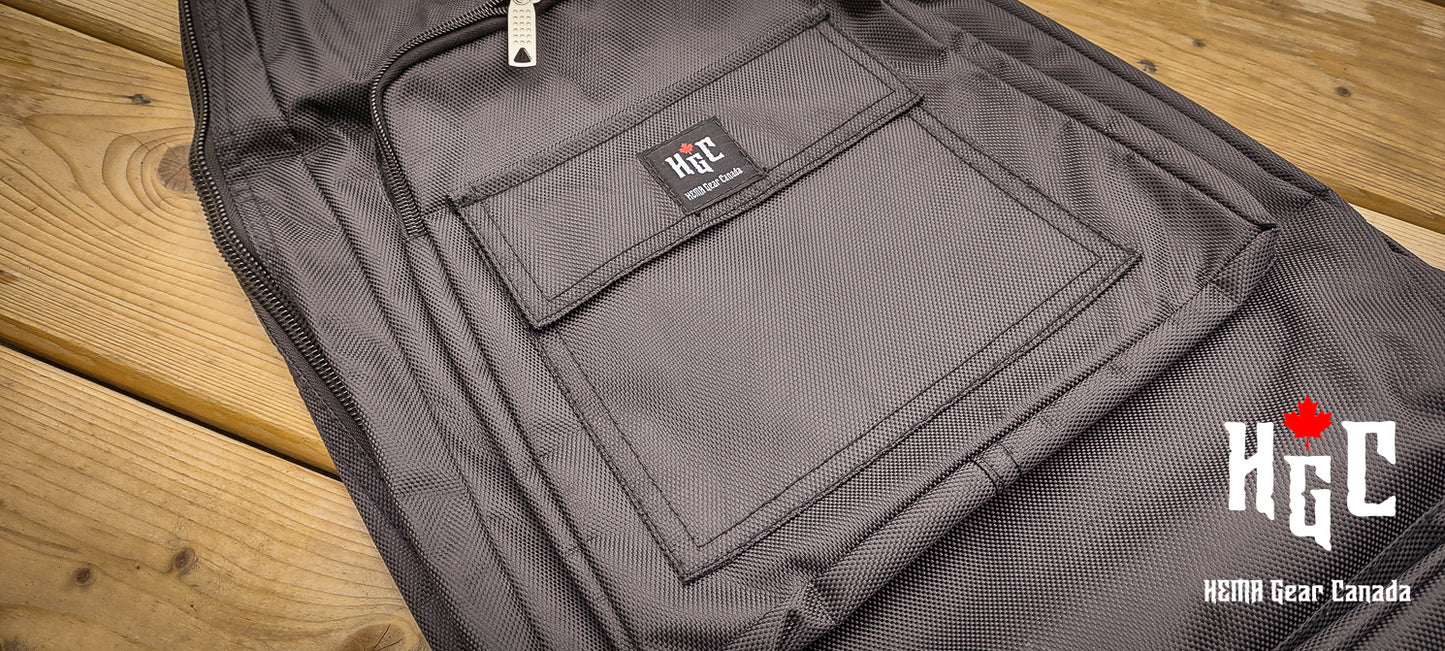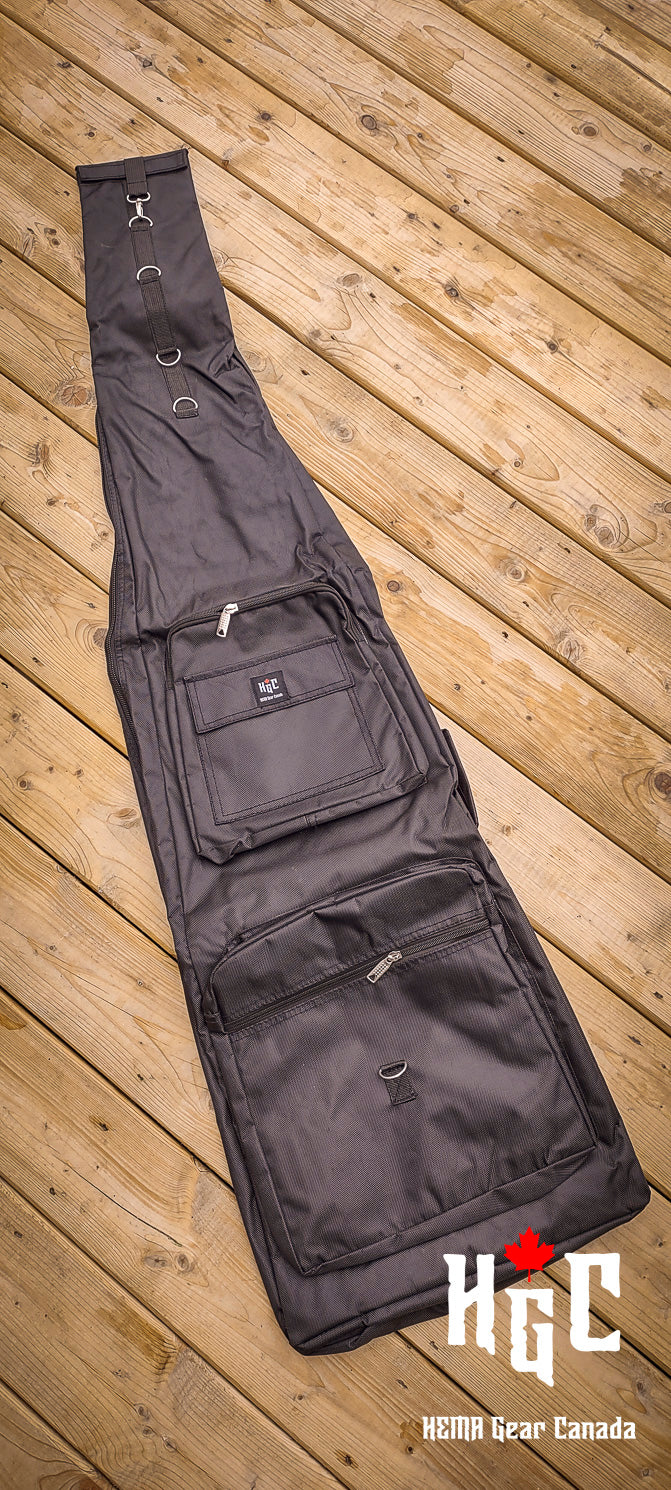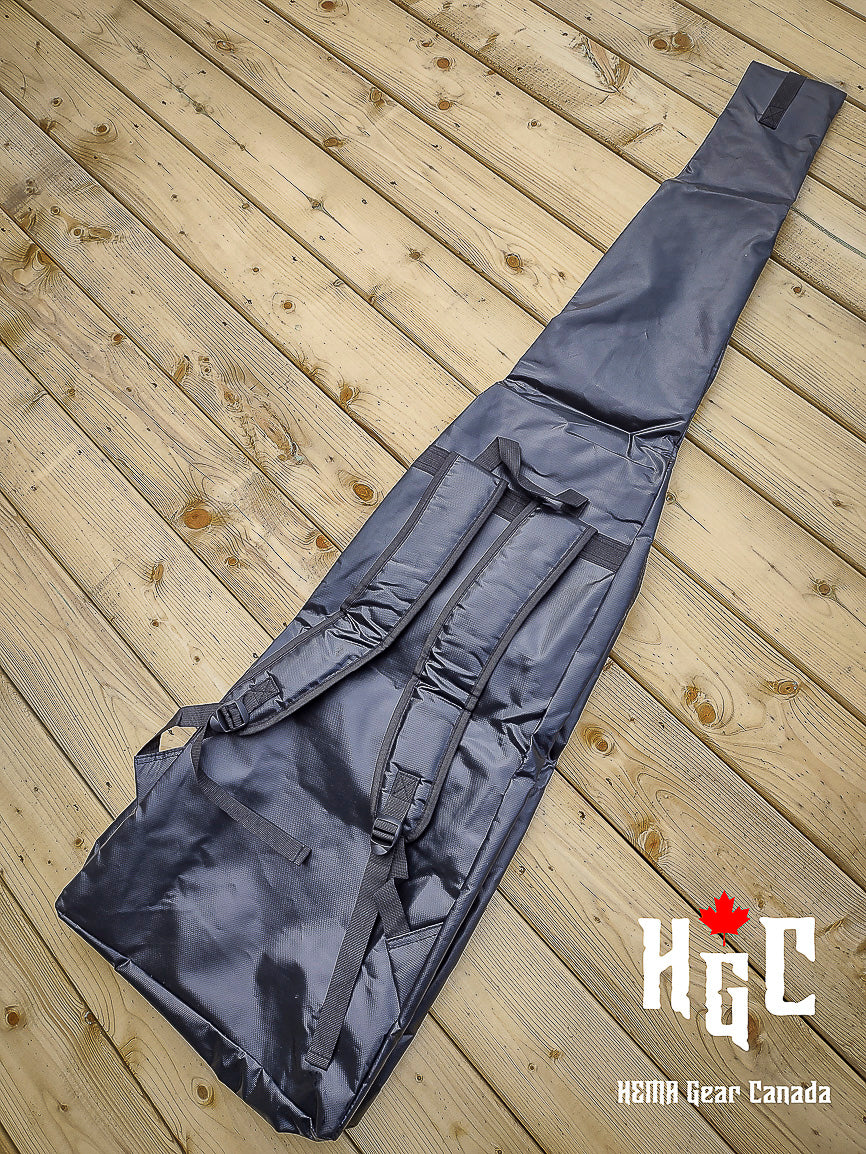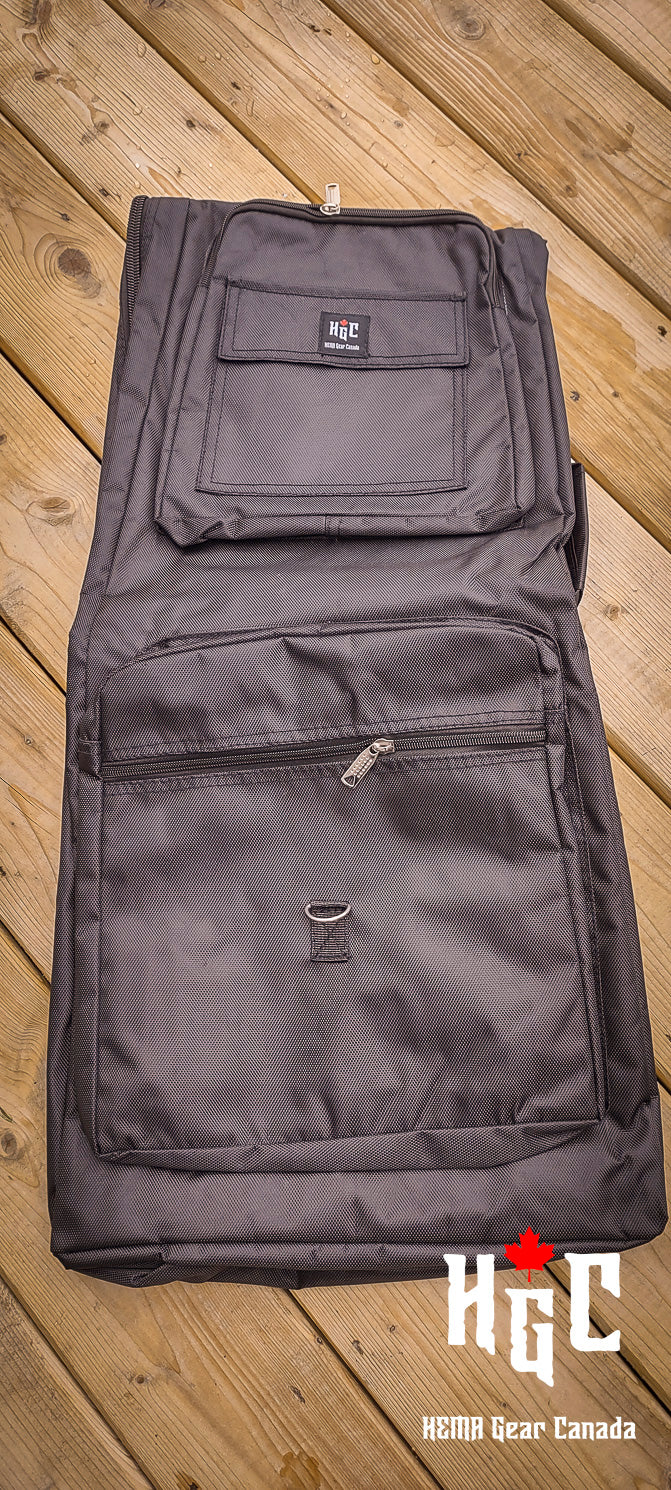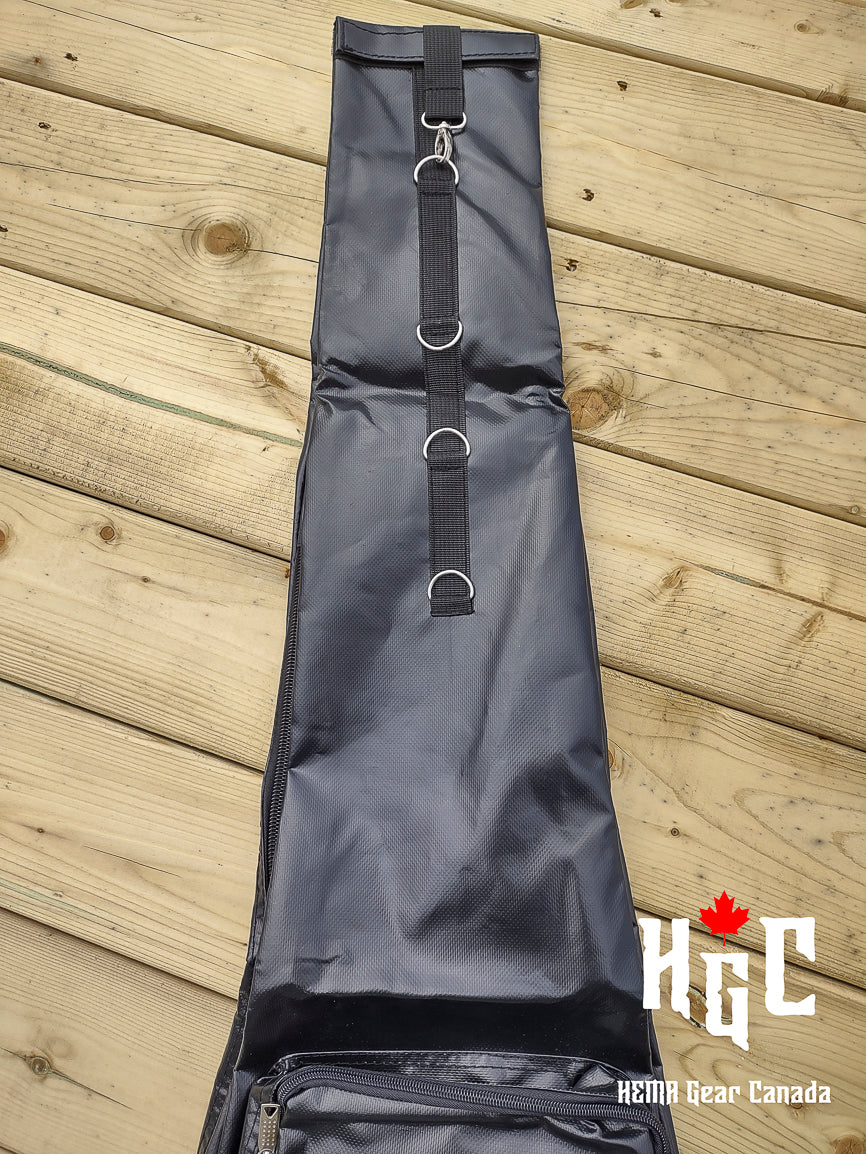 A great bag for this kind of price!
I'm pleased with the bag!
The two straps inside are all velcro and hold well.
The bottom flares out much more than I expected, allowing the bag to accommodate a lot of gear. It won't fit a mask and larger hilts.
The backpack straps are very comfortable, and the whole thing rests nicely on my back. Just watch out for ceilings.
I plan to reinforce the bottom with extra material, but it's excellent value for the price.