Regular price
$309.99 CAD
Regular price
Sale price
$309.99 CAD
Unit price
per
Sale
Sold out
Black band with Regular cuff in Standard medium size. Great for those who don't own additional forearm protectors.
Sparring Gloves brand is renown within the HEMA world for being exceptionally light and protective.
Their Mittens model is very popular and is frequently seen used in tournaments around the world.
Product Information:
Protective Material: Styrogum hardened and compacted & PE-HD polyethylene.
Impact strength: kJ/m²,DIN EN ISO 179
Thickness: 8mm thick hands and thumbs guard, & 6mm thick cuffs
Weight: 375grams (per glove)
Canadian Customers ONLY
*New Pricing* Due to higher material costs, SG has raised their prices.
CUSTOM ORDERS: Please use the Custom sizing chart as a reference to measure your hand. Submit your measurement and colour options in the comment box at Check Out page. Or feel free to email us your measurements. 
Share
View full details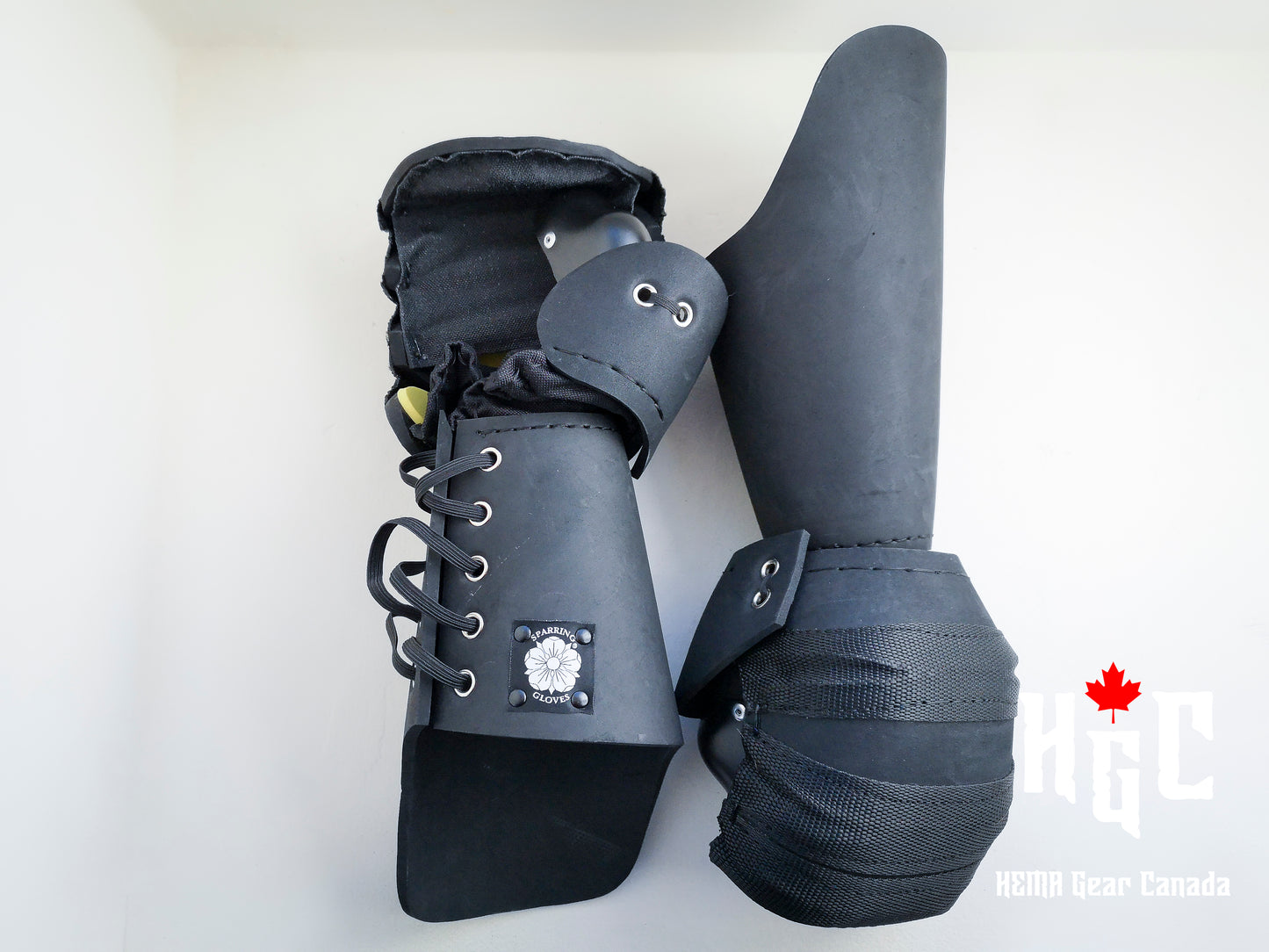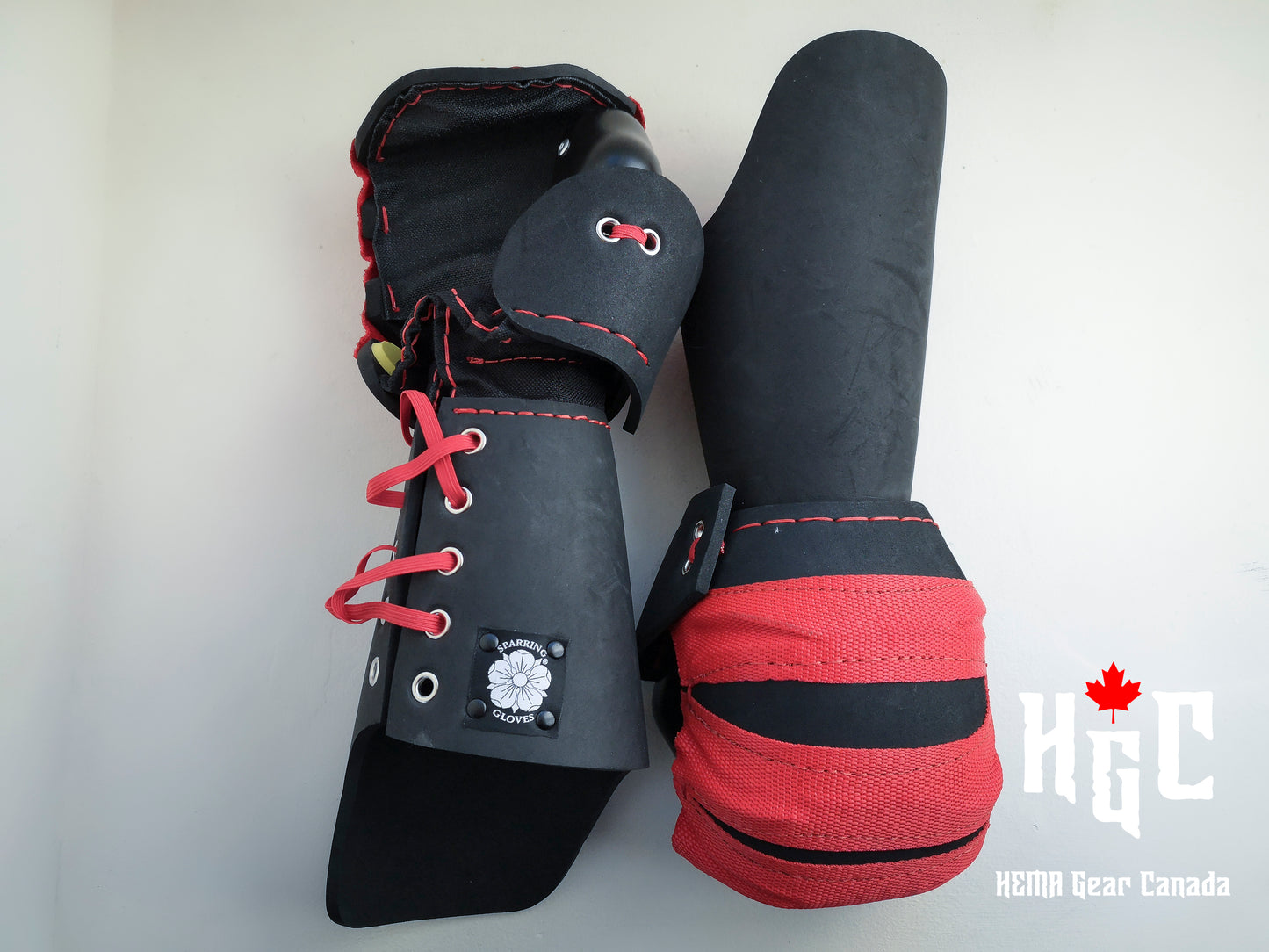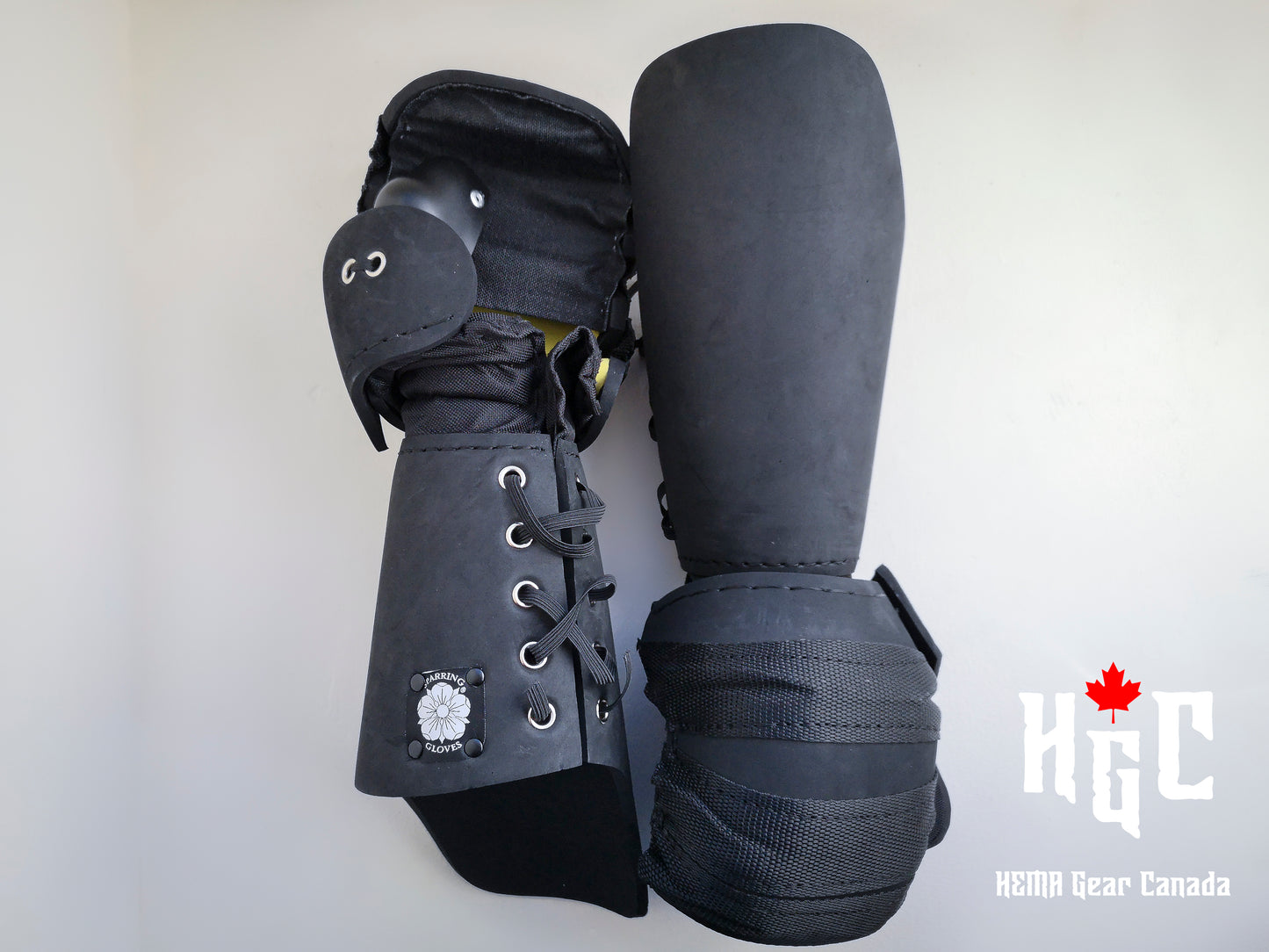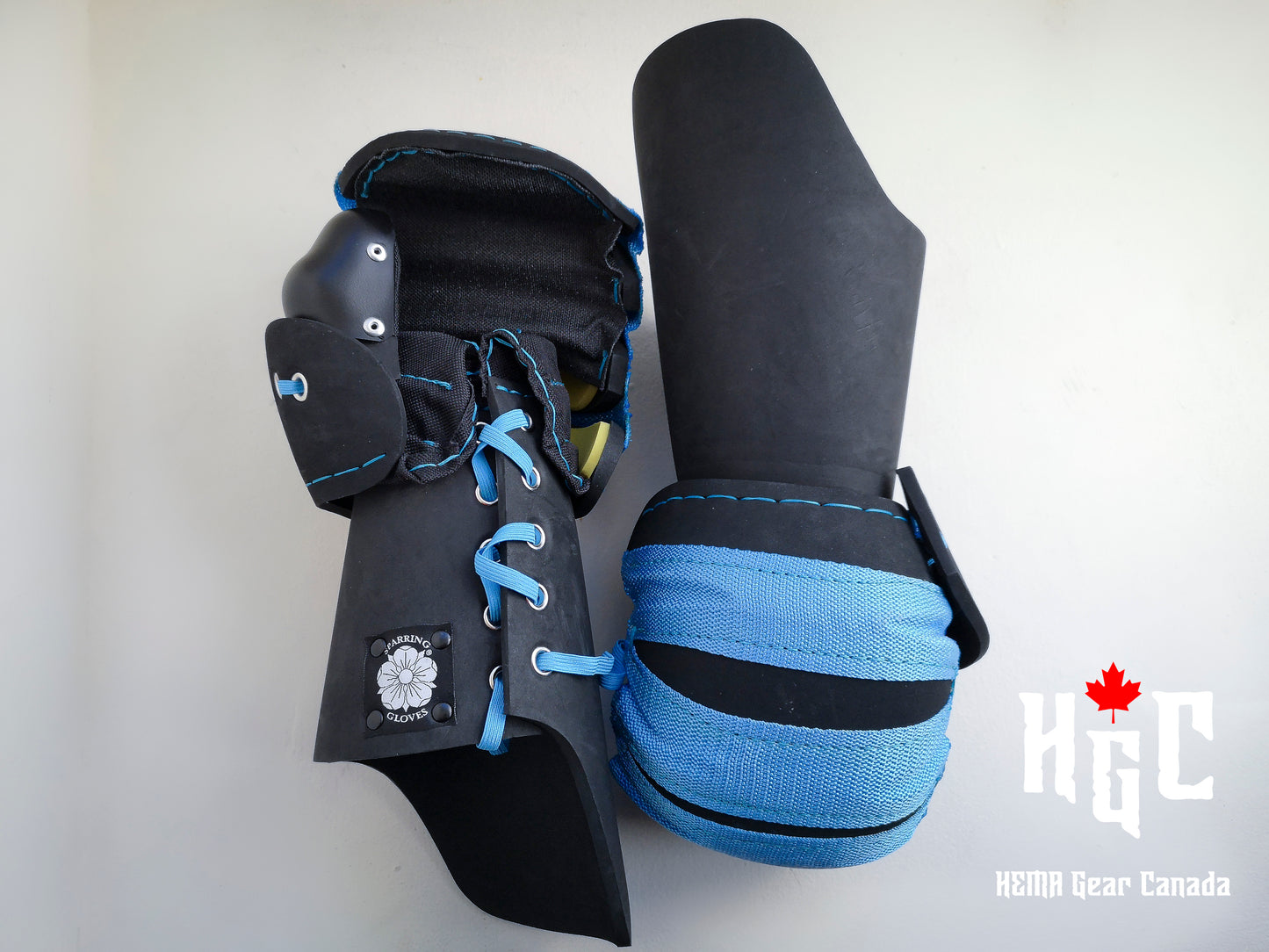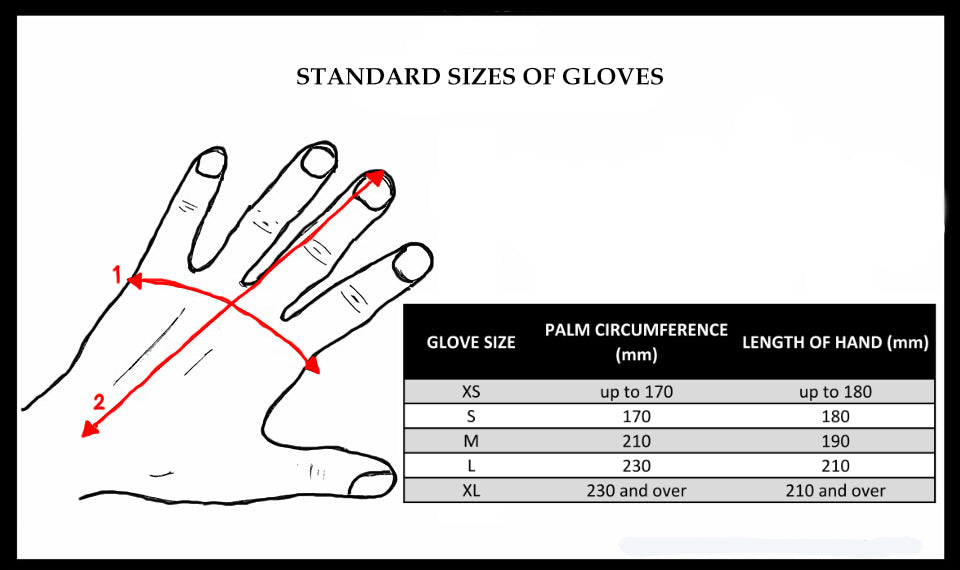 Deserves its good reputation
As a point of reference, I am a beginner that used hockey gloves that I had to tape in places to make sure I didn't have any bits sticking out.
Right hand glove was perfect, but left hand glove had a couple rubbing points. One of the rubbing points was around the base of the index finger, where there was a minor imperfection in the stitching, and the other rubbing point was on a thumb knuckle, though that might be due to my hands being slightly asymmetrical. These problems went away after building calluses and breaking in the gloves.
Mobility is excellent, and I can actually rotate between thumbing and handshake grip now, unlike with the hockey gloves that kept getting caught on the crossguard.
Forearms aren't perfect for high speed protection, even with plastic swords, so I still have bruises, but I don't feel like my arms are going to break.
Strikes landed on my hands are much easier to resolve now, it makes a distinct sound when I've taken a good hit.